Four artworks to make you feel again!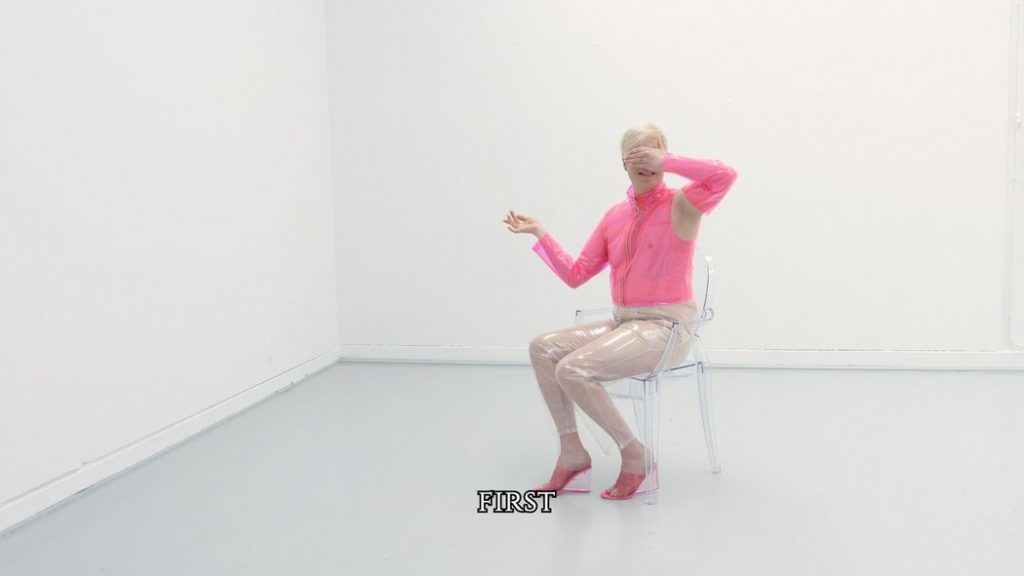 Mattias Andersson's work Truly Blind is a 5 and a half minute long degenerated musical looking into undeniable desires and the artist's own ass. A gay man in plastic wants to be a girl with a heart-shaped face so he can win his straight friend's D, and we relate – heart-shaped, or "V"-shaped, is actually scientifically proven to be the most visually attractive face shape to have. He's shamelessly putting himself out there in Moulin Rouge-manner, just like you would at 2am in a bar sitting next to your crush not knowing if you have a chance to take them home or not, and if you actually score is it just because they are drunk? The day after you text them that "you're not looking for anything more", to be on the safe side. It's cringe and we embrace it. You can be cringe too – watch the full video here.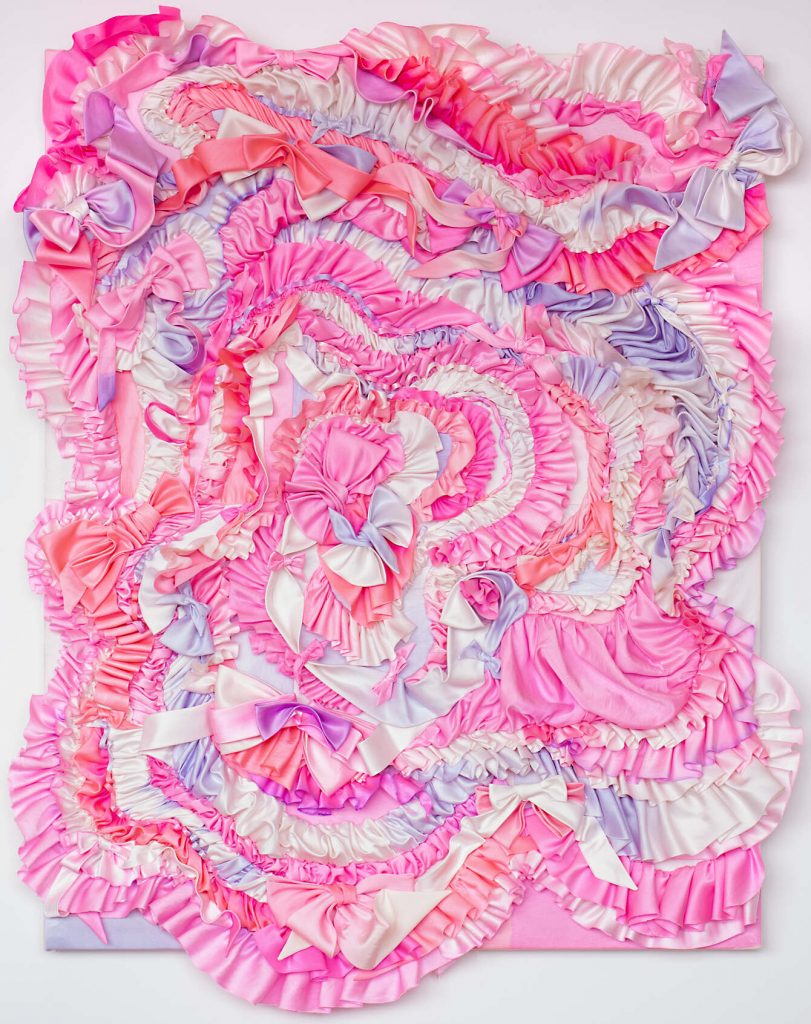 Gabriella Loeb's Petits Battements, referring to a movement in ballet that starts with the working leg in the sur le cou-de-pied position, (where the pointed foot is placed on the opposite leg between the base of the calf and the beginning of the ankle) is hitting just right at the peak of the ballet-core trend. What is ballet-core? Admitting that femininity takes discipline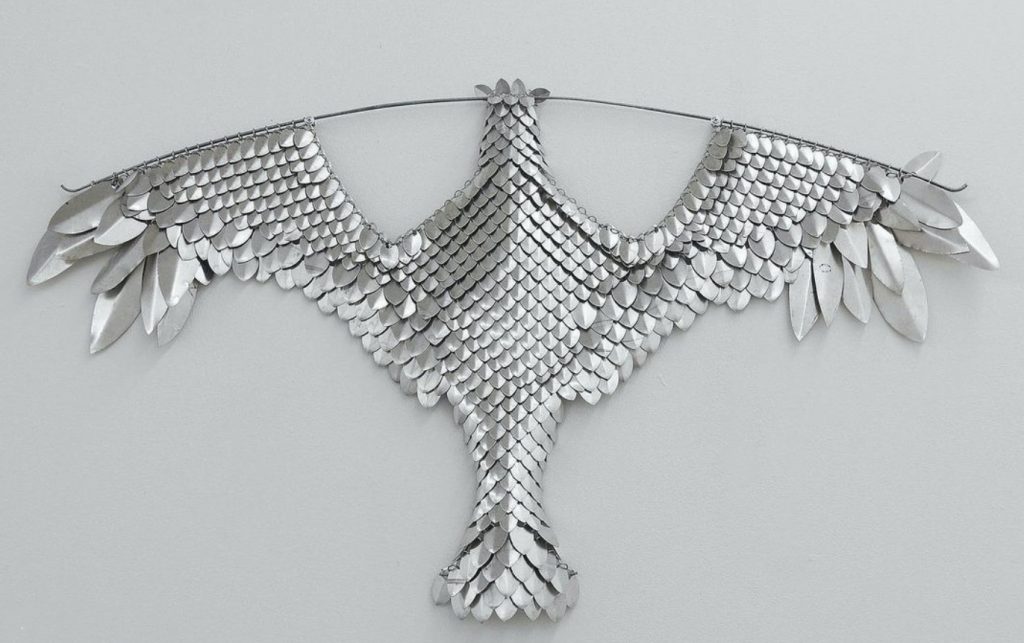 Andreas Sandberg's Single-headed Eagle Rising, Wings Displayed Inverted II. The iconography of the heraldic eagle is inherited from early medieval tradition. Back then, its symbolism was dual: On one hand it was seen as a symbol of the Roman Empire; on the other hand, the eagle in early medieval iconography represented Saint John the Evangelist, ultimately based on the tradition of the four living creatures in Ezekiel. Today it's collected further connotations: imperialism, the US, nazis – but according to online sources it's supposed to represent honesty, truth, majesty, strength, courage, wisdom, power and freedom. Since Catholicism is what's hot right now, this is what the Sovereign Lord says: A great eagle with powerful wings, long feathers and full plumage of varied colors came to Lebanon. Taking hold of the top of a cedar, he broke off its topmost shoot and carried it away to a land of merchants, where he planted it in a city of traders. A great eagle with powerful wings, with feathers like a dress from Paco Rabanne in silver came to Lebanon.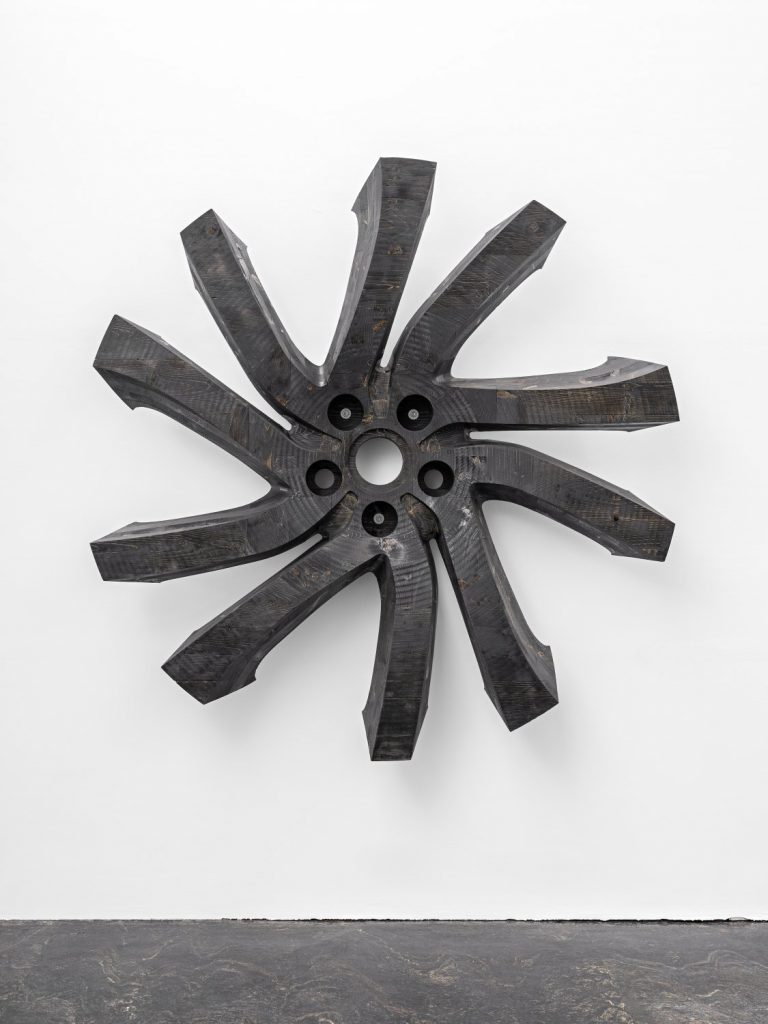 They say that Yngve Holen's work relates to the body, to the body becoming machine and to consumerism. I feel as if we have come to a point where we don't have to say all that anymore for a work to be legitimate. Yngve Holen's HEINZERLING is vroom vroom and shiny, it's bending metal and was sent to this planet from the future. They hold free association and they hold form. Pedal to the metal.