Set designer and furniture maker, CPH
Powered by adidas originals
We linked up on phone with our friend Fatima Fransson, set designer and furniture maker based in Copenhagen, to talk about everyday business, her personal style and what design really is.
Nora: Hi Fatima, what's up? Sorry I'm late; this day has just been a bit ugh. I came home to Stockholm from New York this morning, jetlagged AF, and when I arrived at home I realized I'd left the key to the flat in Mexico with my boyfriend. Well, here we are!
Fatima: No, don't worry about it.
N: Maybe I'll just start straight on? What do you think is characteristic for your style when it comes to furniture and set design?
F: My playful use of colors, shapes and unexpected material combinations, I think that's what sets me apart from other set designers in Sweden. It feels like Stockholm is more about Scandinavian minimalism. I'm more drawn to pop art and stuff like that. I like to combine fashion, design and architecture, for instance I made a set that was inspired by an Alexander McQueen dress where I draped and sewed 92 meters of velvet fabric curtains and had 35 square meters of fur rug. I believe in creating strong visual stories that can reflect the time we live in. No matter if I'm working with furniture, objects or set design, I have to think about the relationship between body and space.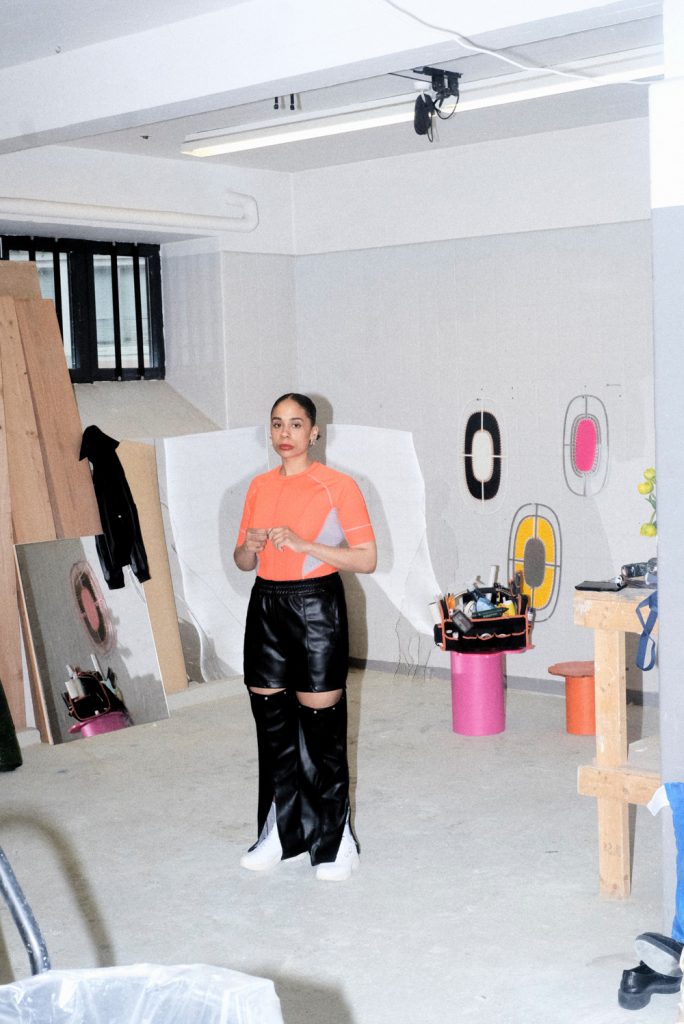 N: What do you think about the whole Scandi thing?
F: I grew up in a home where Scandinavian minimalism was combined with West African art, that's all about strong colors and geometric patterns. I think that mix of aesthetics is still something that I carry with me in my designs, like my floor-lamp sculpture that is here behind me [pointing at lamp sculpture]. Here, the focus was to highlight my West African background and I was working with braiding techniques. Braiding is a symbol of African strength and culture, and in this sculpture it also shows my interest in small details and handcrafting.
N: As a set designer, I imagine you being an absolute expert at finding fun and exciting objects. What's the best one you've found and where did you find it?

F: I collect a lot of Space Age and Bauhaus. I use my parents' county house as storage. My favorite item is a chair called Vilbert, made by Verner Panton, that my mom bought in 1997 at the discount aisle in IKEA for 50 Swedish kronor. It's four colorful MDF boards comprised in a quite simple but architectural piece of furniture, which we used as my highchair. Something just clicked for me with that chair. I still have it to this day.
N: Where do you buy furniture today if you want to make a bargain?
F: Here in Copenhagen there is DBA, like Tradera in Sweden, or Ebay. There you can find everything from Alessi and Alvar Aalto to Iittala. I feel like there's an abundance of design here as compared to Sweden, and it's way cheaper.
N: Denmark is a country that takes design seriously, right?
F: Yes, Hans Wegner, Verner Panton and all the old masters of furniture design. That's why I decided to go to study furniture design here at the The Royal Danish Academy.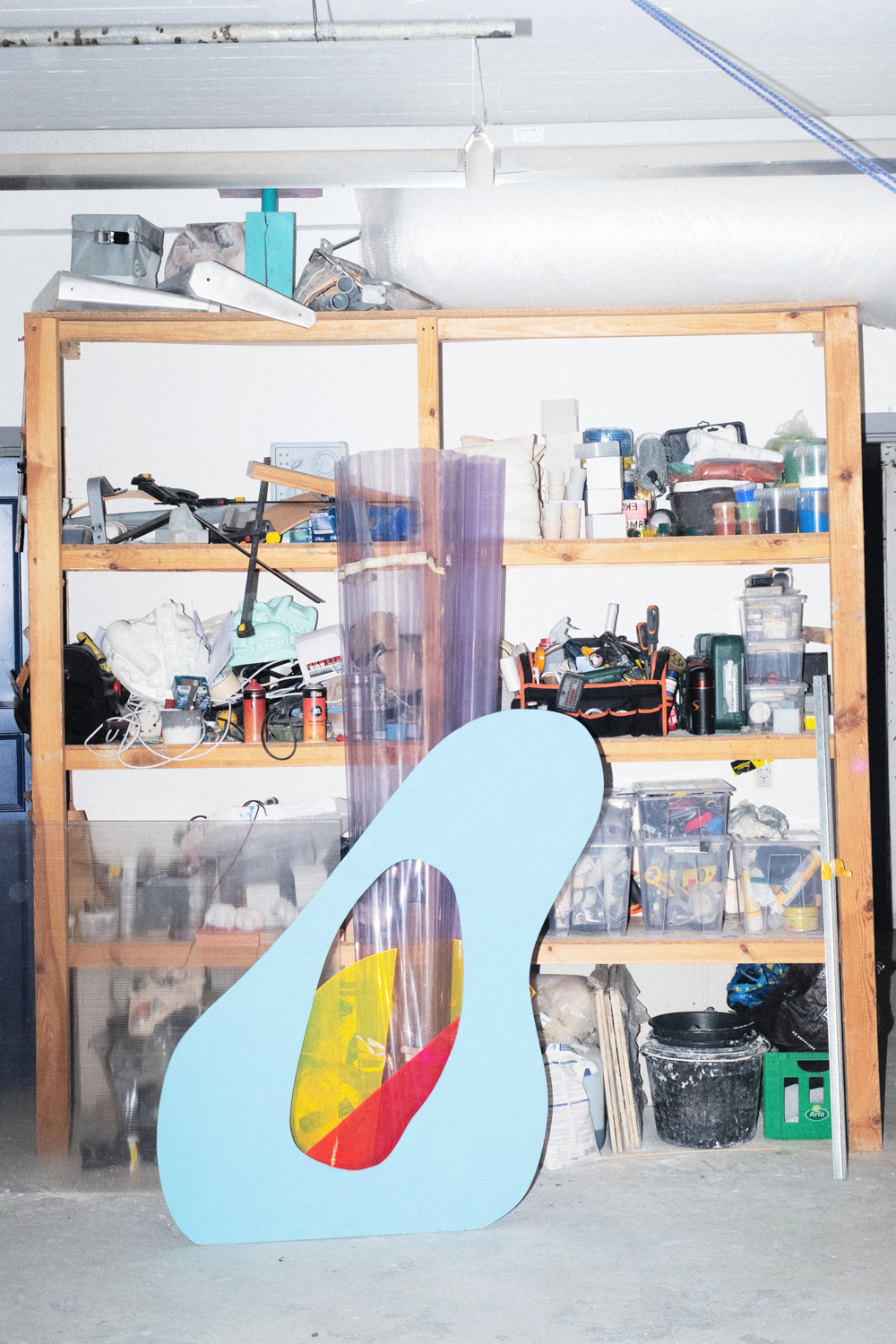 N: How do you like Copenhagen?
F: I love it, I feel like it's continental but with Nordic ambiance. There's always something going on in the city – from cultural events, to good underground techno parties like Endurance or the drag bingo that my friends host. There's always a newly opened bar or café where you can hang out and drink cheap natural wine. I feel you never get tired of Copenhagen.
N: What was your relationship to Copenhagen before you moved there?
F: F: When I was a kid I used to go a lot with my family. I spent my summers at Tivoli and Legoland. I remember being so fascinated by the architecture along the canal, it looked like small colorful gingerbread houses. I also liked that people were more colorful and alternatively dressed compared to Stockholm. I felt that one day I needed to live here and now I've been here for almost 8 years.
N: I feel like I left Stockholm because I thought it was lacking community, I felt like there were too few people doing things and the people that did things all hated each other. What's the feel regarding that in Copenhagen?
F: I work a lot with my friends here and I'm a part of a creative community named Jugendwerk that strives to develop a safe space with the ambitions to bring creatives together to push boundaries, promote diversity and diminish conformity. We create different events or parties where music, food, art and fashion are combined. I feel like there are lots of different communities in Copenhagen that work in different fields. There's one community for politics, one for music and so on.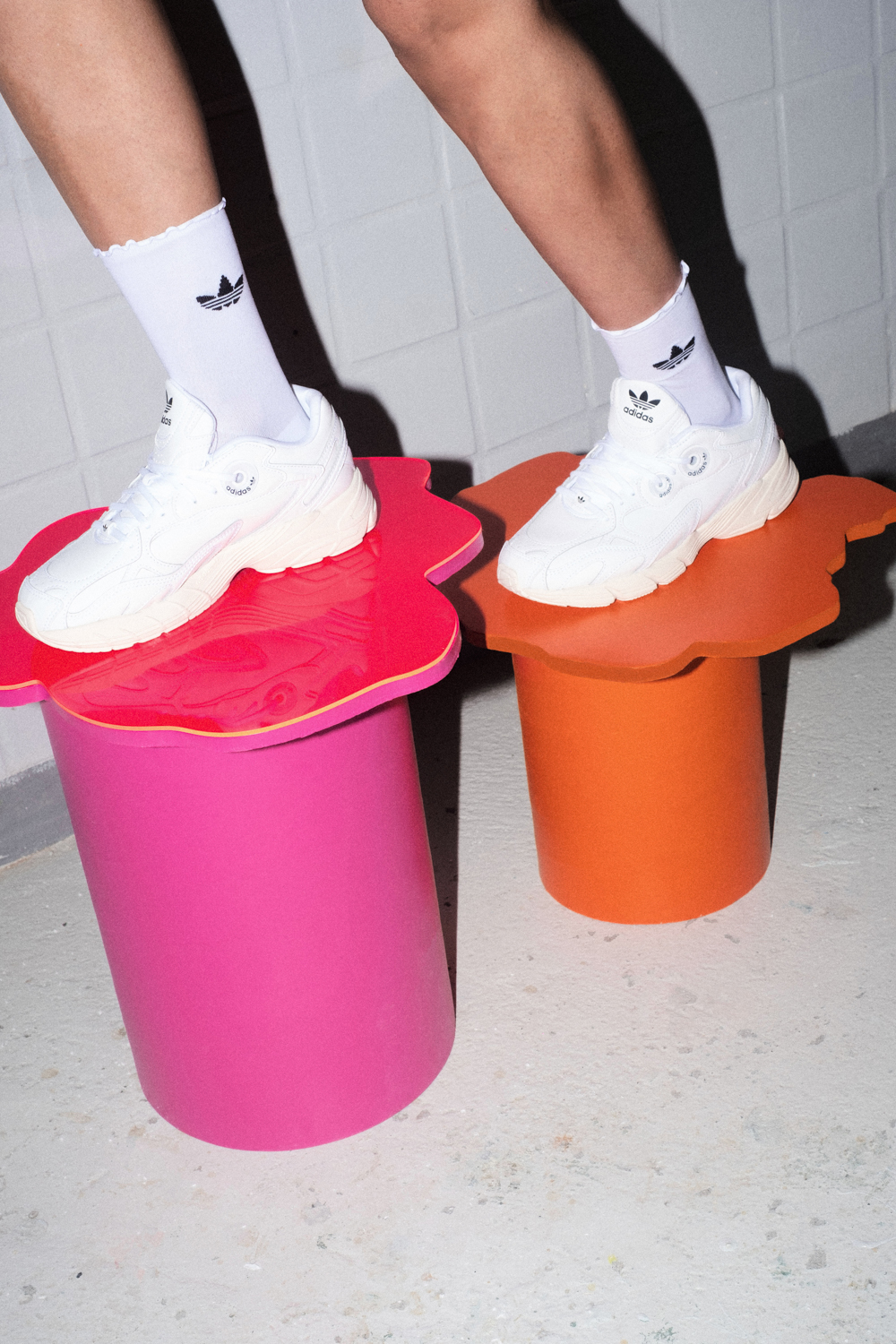 N: Are you political? I'm kind of in an apolitical period at the moment, I think I haven't watched the news since Corona started. I feel like politics are out of fashion, it's just identity nowadays. Do you have a political question that's important to you?
F: I think it's important to be aware. I try to stay up to date as much as I can. I know people that really think politics is the most important thing in their lives and I respect that.
N: How do you feel about politics on Instagram?
F: I sometimes feel like people just post to tell their surrounding they are aware, but how aware are they?
N: How do you feel about Instagram more generally as a medium?
F: It's a good platform to reach out with what you do. But I can also feel really stressed about knowing what other people do all the time. Some people you didn't see for two years during the pandemic, but you knew exactly what they had been up to anyways though social media. Or, I don't know, people also just present a refined imaged of themselves online. It's more about how you want to be perceived than what's actually going on.
N: Sometimes I feel it's so sick that everyone just has a little self directed reality series going on.
F: Yeah, sometimes you just gotta turn it off.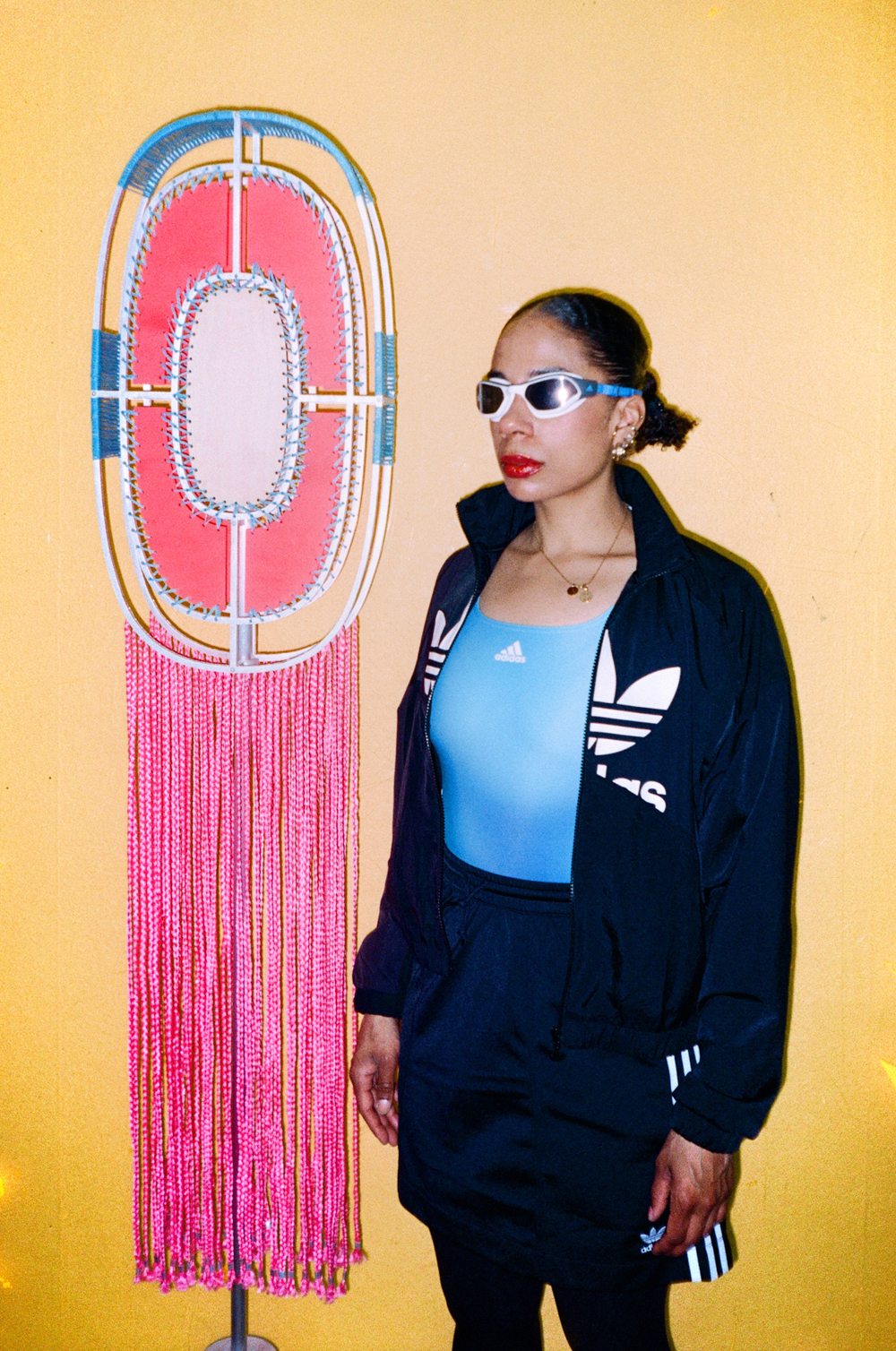 N: How would you describe your friends?
F: They are creative, intellectual, fun, queer and politically oriented.
N: How would your friends describe you?
F: As an intellectual, creative genius but also fun! I'm the kind of person that relaxes in and gets energy from being social. I kind of have to be in contact with people to find peace, I feel stressed when I'm alone. That's why I always put myself in social situations.
N: I guess there are two types, the one that gets energy from being social, and the one that just gets tired from being around people. I'm more of the second one, to be honest. I've been following the rise and fall of Julia Fox lately, what's your take on her?
F: From what I read on social media she went for Kayne for the money and the fame, but she's been kind of upfront with that, hasn't she? She seems like a street smart go-getter. I think the top she made on Instagram was quite chic, it's giving Diesel's new collection. But I was not a fan of the Batman makeup.
N: If we go back to yourself, design and set design. What does your work boil down to?

F: Scenography has always been a tool to examine questions about our time, history and existence, for example in theater. Creating sets is not about depicting an exact reality; rather it's about creating a situation where for instance a wall can become a mountain through the semiotics of theater. When it comes to design, I like to think about how form and function interplay with each other, unlike the old saying from the architect Louis Sullivan: "form follows function"
N: Let's end on that note, I think. Cute talking to you, Fatima!
F: You too! Or as you say in Denmark: I lige made skat!
| | |
| --- | --- |
| Photography | Clement Mogensen |
| Interview | Nora Arrhenius Hagdahl |