A visit to Acne Studios HQ
Published in Nuda:Beyond
"I think we are going insane," Luis e-mails Sam. "From not being around people. We are starting to go inside ourselves, and play around inside of our own mental illness. That doesn't make any sense."
The quote is taken from Alt-lit author Lin Tao's Shoplifting from American Apparel released in 2009. At the end of the last decade, Tao Lin maybe knew something about the future that others didn't. I know now that I didn't know chaos when asking Creative Director Jonny Johansson "Do you believe that chaos is the neighbor of God?" Sitting in a 70s recessed sofa at the HQ of Acne Studios' huge conference room, I was preoccupied looking around at the massive table and chairs by Max Lamb. Success does that to you, sparkles hard, and disturbs your sense of sanity. Floragatan 13 is their new festive headquarters, I stopped counting after I reached the seventh floor and they have their own chef, making them lunch and dessert every day. Acne Studios HQ, the former Czechoslovakian embassy in Stockholm is a reconstruction of the embassy also conceived by Jonny, and the in-house design team, the HQ celebrates the character of the existing brutalist architecture from the 70s. Later Google told me that it's set across ten floors, the restored and regenerated structure comprises signature interior details that tell the story of the brand's history and global vision, including works by long-time collaborating artists such as Max Lamb, Daniel Silver, and Benoit Lalloz.
When we had this interview, we (as in Jonny and I) had the freedom of saying goodbye with a handshake. We chose to hold a distance, the way you do when having a work-related interview. We were served vegan snacks from the same plate, although neither of us touched it we certainly could. When this interview was undertaken we could go to work and during the weekends beyond our homes, yards, cities, borders. We could cross them and we thought we knew our chaos, our structures, we thought were in a new level of control – or some were at least. What now? How are you feeling Jonny? At the end of this interview, when the recording machine was shut off, you said that this is your last decade, that you have to continue to perfect what you've started. You told me that you now face the same uncertainty you did back at the beginning of 2000. Although neither of us believes in coincidences.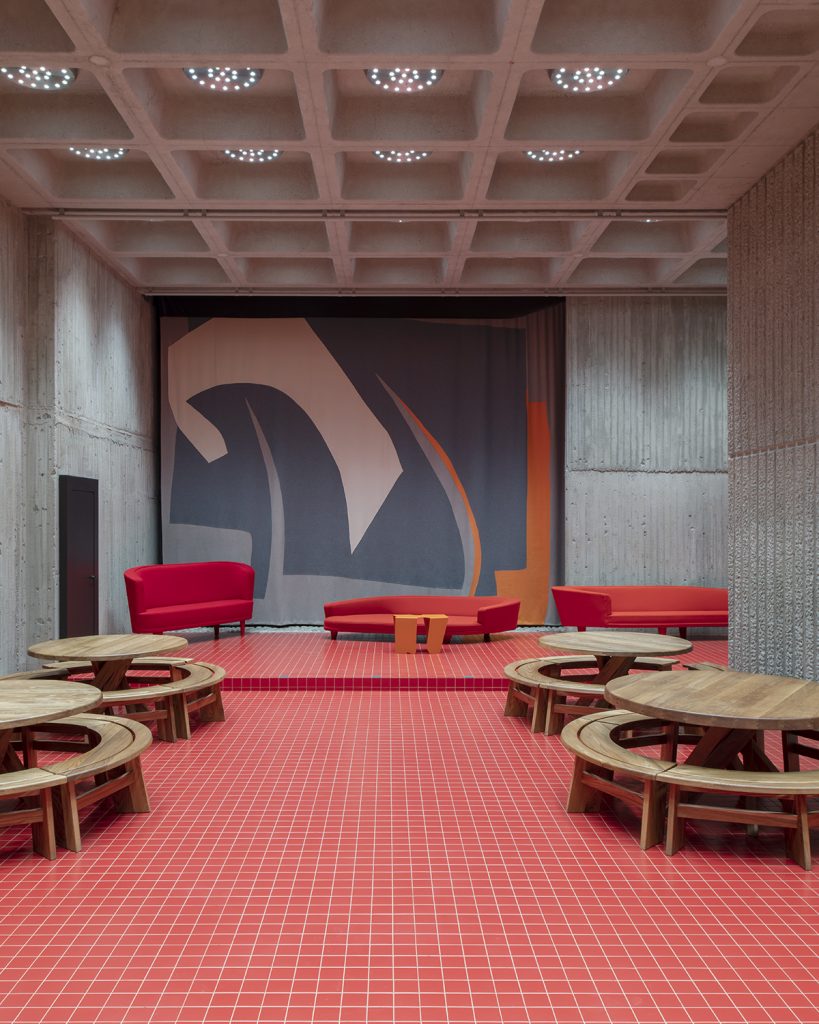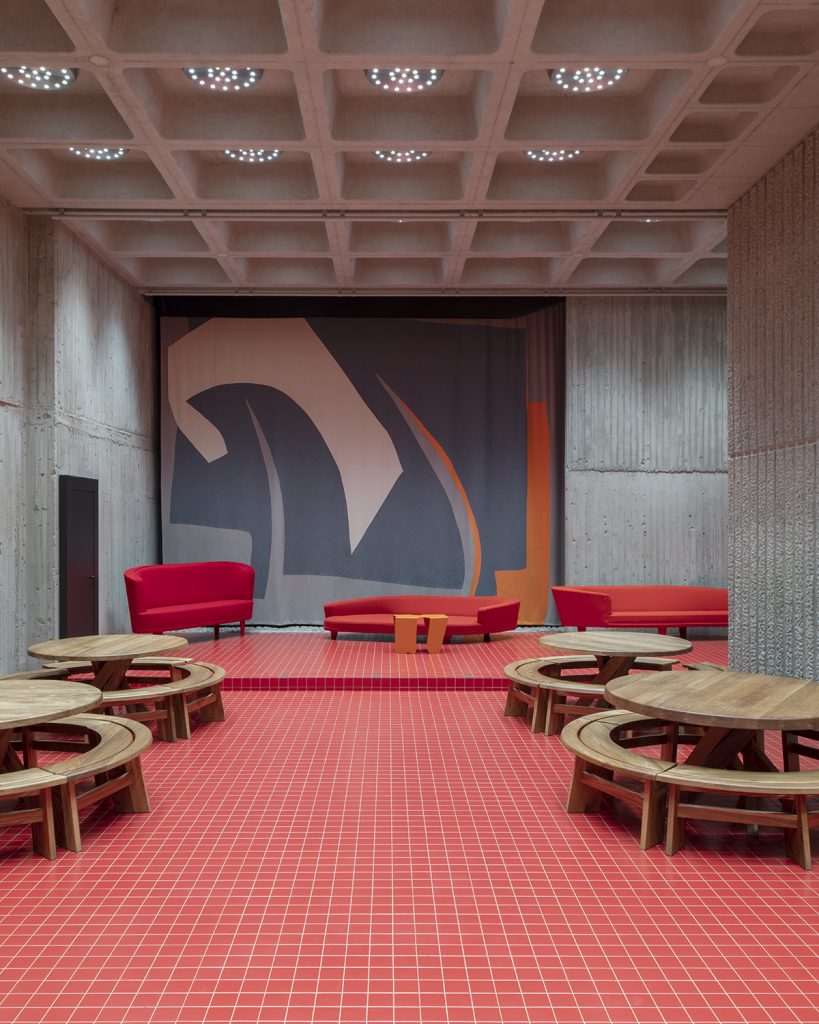 Chapter I

If you haven't Dreamed of Becoming a Fashion Designer All your Life, you Might be More Relaxed About it
We all know the story, Acne Studios created their first jeans in 1996 (some argue 1997) and initially made its name with slim denim with red seams. As The Guardian puts it, they are the ground zero of the Scandi colonization although they have never been interested in this Nordic hegemony, and didn't foresee it would end in high street domination. According to Jonny though, the key to their success is context and perhaps the climate.
"Acne Studios is best described as a big monster chasing us, rather than me chasing something else. It's been over 20 years since we started and I think we have had just the right amount of oxygen to keep it going. I mean, I had no choice, it's not like I've been recruited to any other jobs. I appreciate to stay in the background and to be fortunately unaware of what is important in the fashion industry, I don't care that much since I'm not so interested. I don't know any fashion people and I don't go to fashion parties, which means I don't feel the need to 'crawl' for the 'important people'. Although we sometimes get bad criticism, and of course it hurts, more now than back in the days, it's great to be celebrated but that feeling doesn't last for long. Why am I even doing this? You don't have to understand everything, but if you choose to be in a fashion context you have to do something you believe in … I like to express myself through clothes, but that's not enough, that's, in fact, more boring than exoticism. I need to have a reason or else it will be meaningless. Generally speaking, we have always sought to grasp and to define exactly what contemporary means. We want to create something that, in the future, can be interpreted as 'contemporary with our time'. If you are contemporary you have a chance to become historical, it can be something private or a big worldwide event, if we can be part of it, so be it! But that's what we're doing now, tracing back and discovering our pattern. Acne Paper embodied what the collective truly was about: combining many creative disciplines into one singular vision. The key here [in Sweden] might be the climate. We're popular in bad-weather places – like the UK. Still, context is everything. Take the Acne Studios stores, for example, they don't look the same, which they really should. It's better and cheaper and faster and clearer from a business perspective. But we have an idea that the stores should be an expression that's related to what we do. Fashion is an art form but it is definitely not art, the design part is just a small part of EVERYTHING that has to be done. Our industry is about creative self-expression, a season, and a factory, a schedule that is carved in stone, craftsmen, factories, and machines. We have a daily idea of business, there is a store that should have clothes at a certain time, at a certain price, in a certain quality. It's so much more than design. In the end, we've always prized artistic merit above quick monetary gain."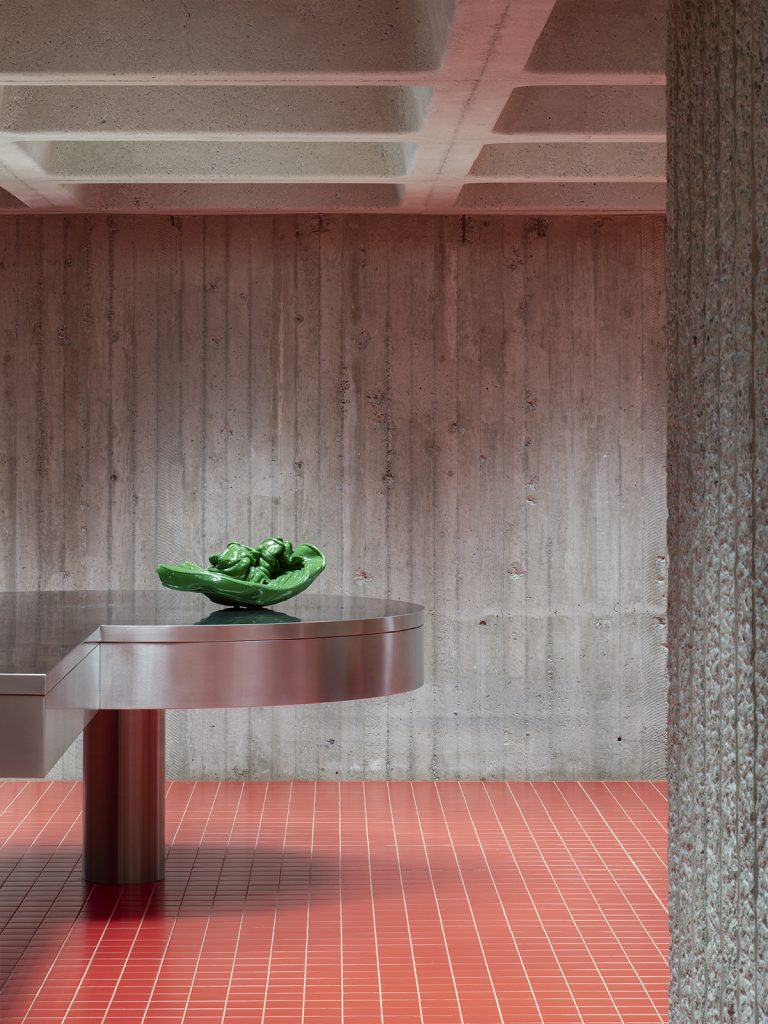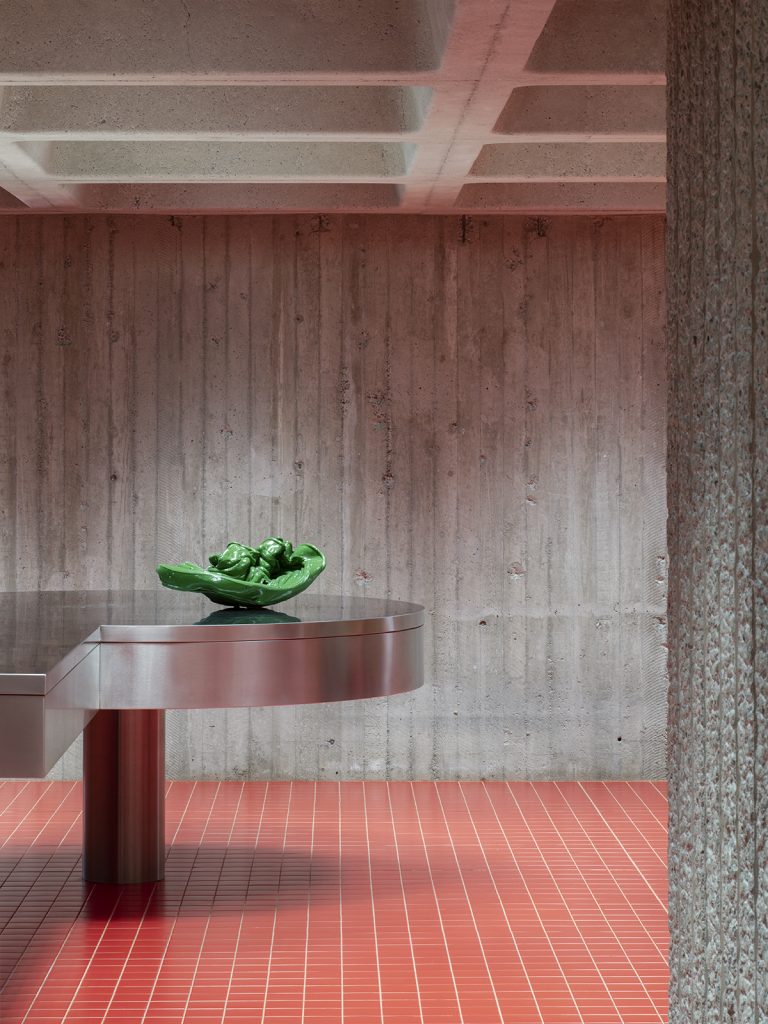 Chapter II

Even Dina Vreeland Was Mad About Water
Line up all the campaigns and collaborations and you'll have yourself a bible. Acne Studios has remained current through Jonny's thematic collections and subtle juxtapositions propelling consumers to engage with fashion as an art form. Even though collections and campaigns may vary wildly from season to season, that very eclecticism represents the multi-faceted artistic curiosity of both Jonny and Acne Studios itself. Everything from the blouse collection with trans-celebrating magazine Candy, limited edition prints with William Wegman, a rodeo-themed book and capsule collection inspired by Bruce of Los Angeles, a collection based around artworks by abstract Swedish pioneer Hilma af Klint, Bobbie Gillispie, Jonny's then 11-year-old son Frasse, Juliette Lewis, David Sims, Viviane Sassen, Paolo Roversi, Golshifteh Farahani, Fatima Al Qadiri, and Hayv Kahraman. Lanvin, Katerina Jebb, Mulberry, Fjällräven. More recent collaborations include NBA player Russell Westbrook and the Spring/Summer 2020 artworks from August Strindberg.
"I can't motivate why I'm doing fashion, no one 'needs' new clothes. I think it's more of an egoistic way of being in a constant move and to stay away from calm water. To collaborate is like surfing, it's a subconscious thing and to be at the right place at the right time. Once I was in Biarritz surfing and I realized that Robin Kegel [surfer, board maker and artist] was at the same place; one thing led to another and we created our first menswear campaign, shot by David Sims featuring Robin. I saw so many similarities in how he worked and how Acne Studios started back in 1996. It's a fearless, more instinctive way of working. The subconscious is very much part of what I'm doing. Diana Vreeland once said during a television interview in the 70s: 'I'm mad about water. I think water is God's tranquilizer. To be in it, to drink it, to look at it. And to be a surfer . . . ah, to be between the sky and the water would be the most wonderful thing.' I'm not a hippie, I don't make decisions after meditation. I try to be aware that there's something else there but still have a sober attitude towards the unknown. It's like Diana said about surfing, both ecstatic and fear at the same time. You're afraid that you will either be eaten by a large shark or get a fin in the neck artery. At the same time, when you relax and let go, it's as if everything is aligned and you realize that the chaos controls itself.
My work is more a matter of finding a modern expression than caring about pre-set boundaries or norms. The proudest and most difficult moment was the Autumn/Winter 2015 campaign when Viviane Sassen photographed my 11-year-old son Frasse on a rooftop in Paris. It's all about the next-gen of fashion fans and their attitude towards style. I've seen this new generation's attitude to fashion where the cut, the shape and the character of the garment is the crucial thing, rather than seeking approval from society or to follow set norms. I immediately pictured Frasse, since he embodies this new breed to me. I asked him and I'm happy that he wanted to be a part of the campaign. Posing in women's clothing to create experimental looks Frasse encompasses the no-fear, no-limits, and no-boundaries outlook on fashion that our youth has grown up with today, they aren't looking for approval, there's no nerves or political statement. Tight waistcoats and six-inch heels might not be ideal when it comes to comfort for Frasse but they definitely made a successful campaign for Acne Studios Autumn/Winter. It was scary, one of the scariest things we ever did. I stood alone, none of us [in the Acne Studios team] knew how the campaign would be received. But I trusted my gut feeling and Frasse who dealt with the attention, campaign, and collection in a careless and natural way."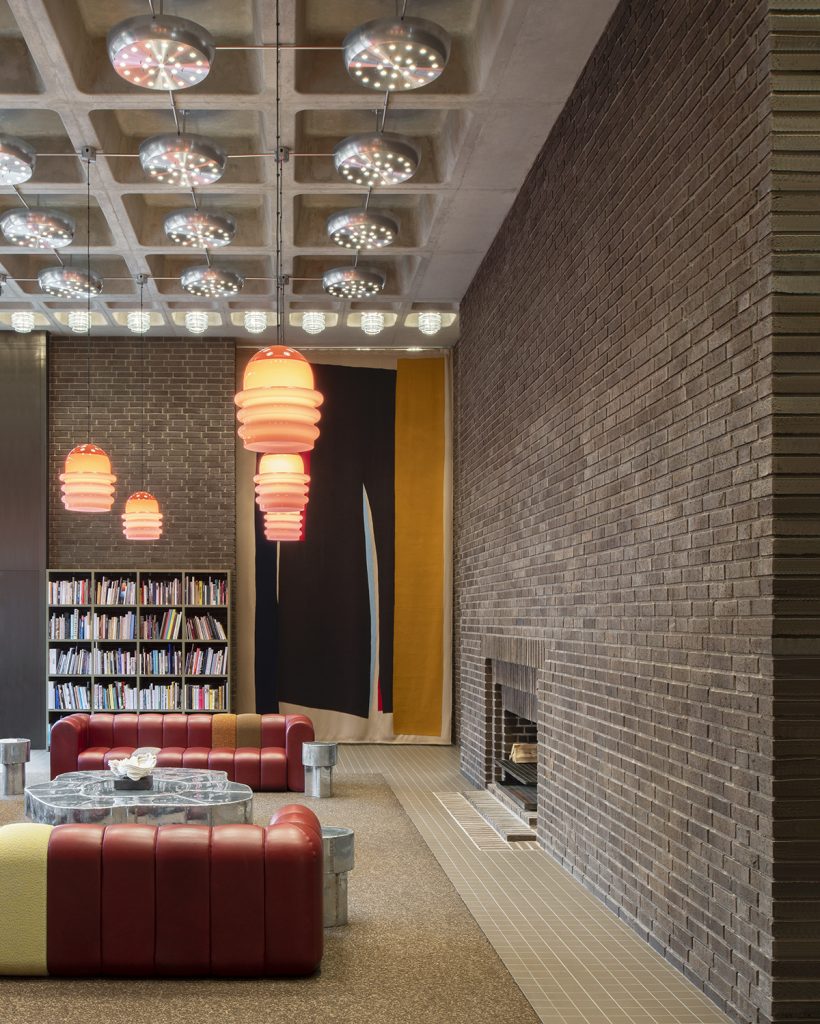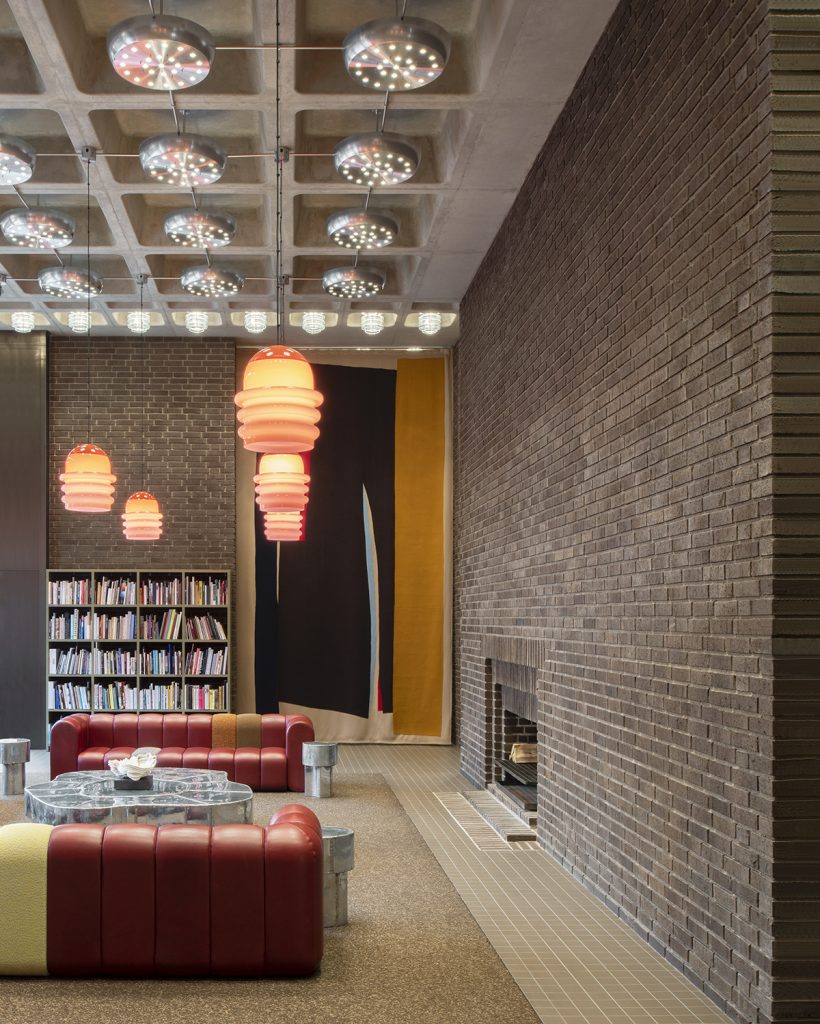 Chapter III
Stupid
Jonny once said that he has no ambition to change the world. That Acne Studios is a purely sexual experience for him. He is never satisfied, always striving, as Bodil Malmsten once wrote: "Burn for life / and describe it".
"I'm happy that I'm in this sort of madness called fashion. But I hate it too. I often want to be outside the circus. Do I feel that we're in a position of power? I mean, we're not Prada but we're bigger than some brands in Sweden but we're not H&M. What we're doing is trying to make Acne Studios both a local and international brand at the same time. We have built this brand and worked beyond our Swedish limitations, such as the lack of historical and the cultural aspect of fashion and art in general. There is no culture like that in Sweden and if it says Acne Studios International on the business card then you can't be part of Stockholm Fashion Week. In the beginning, if we would have had a fashion show in Stockholm … at best Gunilla Pontén would've come, which is absolutely wonderful but that would have been it. I don't mind junior journalists, but that doesn't give you coverage, and during that time it was print media that ruled. It was nothing like today when everyone has the opportunity to express themselves. We've never been part of the Swedish Fashion Council, the risk of getting caught in the typical Swedish was too great. We knew from the start we could take Acne Studios somewhere big, and I guess it's a mixture of greatness, madness, and poor self-confidence. I felt like I could do everything better than other designers. I remember when some trainees from Beckman's College of Design worked in the Acne Studios design team and they were so worried about making mistakes. If we, as in Acne Studios, had worried about making mistakes, in the beginning, we would never have come this far. Only one thing is certain and that is that you have to bleed otherwise it means nothing. Even if your shit is bad, it must come out. You can't build a career if you're holding back. Somewhere you have to start playing out your cards, new ones will come, even though the first and second ones were bad. There won't be new ones if you don't play. Stupid is the word. Stupidity is the true art of everything."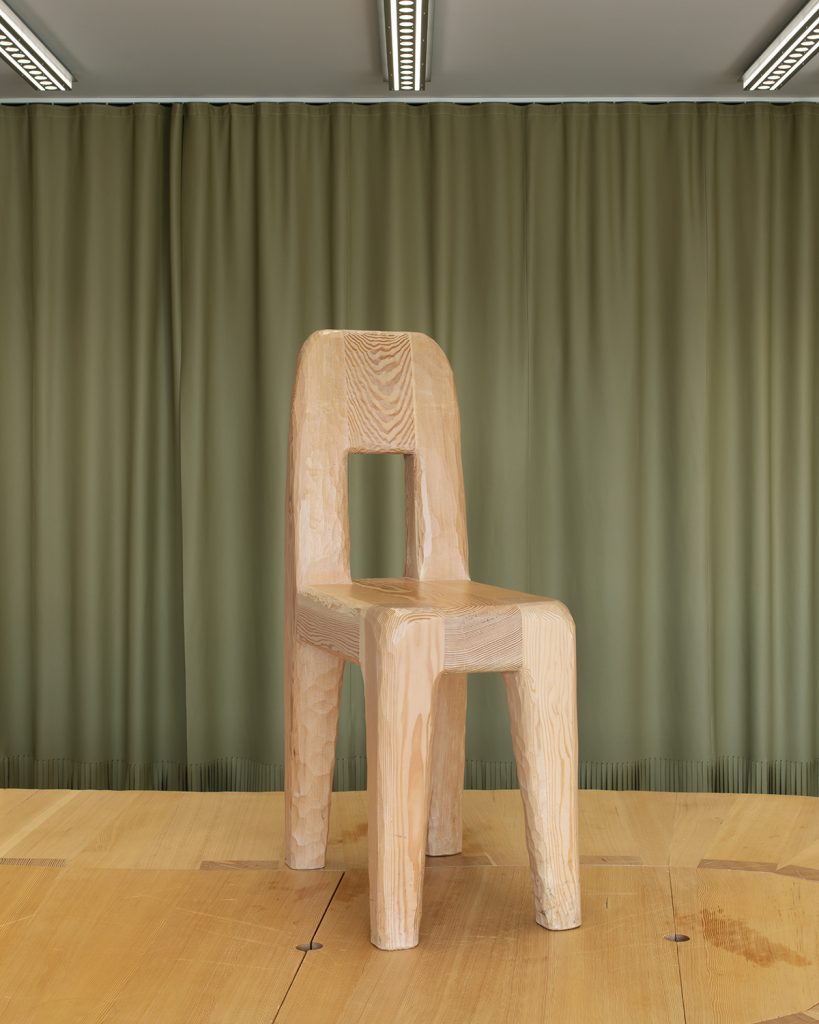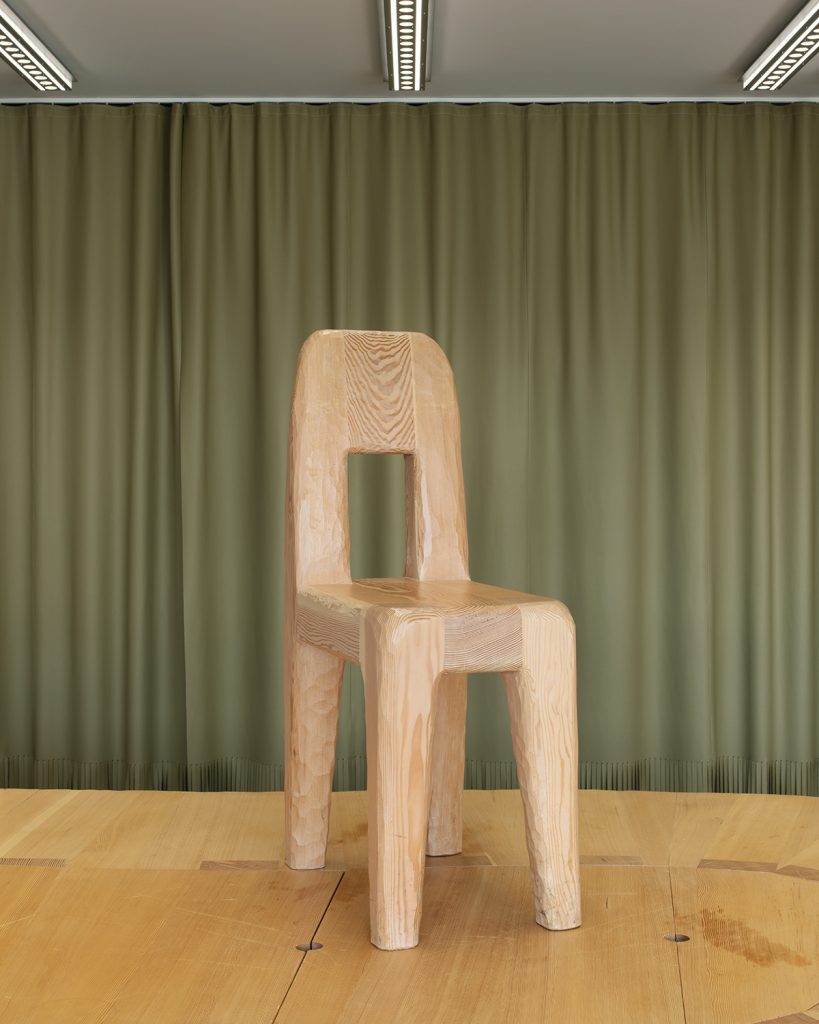 Chapter IIII
Fashion is not Punk
Jonny recently received art by Sarah Lucas. It's a piece from the 90s when Lucas and fellow artist Tracey Emin rented a retail space in east London, The Shop, where they made artworks, ranging from printed mugs to T-shirts with slogans, and put them on sale. This piece of art he bought consists of small images of Sarah in different male poses channeling her inner Steve McQueen, embodying the male expression.
"I believe I reference a lot to music in my collections, not the obvious boho-chic kind, I don't want the Mick Jagger-look. It's the no-boundaries in music that I like and that it's much more expressional. This might not always come in handy when trying to design more commercial products. Yes, Acne Studios seeks to grasp and to define exactly what contemporary means but in the end, you'll never know what people will buy. I think that's what makes fashion interesting, it's impossible to define. So often with it-products, they tend to fail at first. Take the Pistol boots for example. I had an idea of merging cowboy, MC, and riding boots and was very happy about the result when launching in 2001. But they turned out too expensive and ultimately we had to remove them from our stock. I think it was a year later they gained momentum and we started producing them again. Or the Track ankle boots, the idea behind the platform boots came from the now-closed vintage boutique Cherry in West Village, Manhattan. A store run by author, musician, and vintage collector Cesar Padilla, who collected odd stuff, he had lots of obscure garments. I bought home a pair of drag queen boots in size 43. Pointy and with an invisible build-up platform in the front made them almost look like Barbie shoes. I was obsessed so we constructed the Track shoe based on them. They failed of course. Later the fashion journalist and back then blogger Karolina Skande begged us to produce them again and after that, they became widely popular. I should learn to become more patient and value continuity. Take Hedi Slimane for example. He has done the same thing at Dior Homme, Saint Laurent and now he creates the same silhouette at Celine. As was also the case with Phoebe Philo for old Céline. She made a bag that no one would buy but then she did it for four seasons and all of a sudden everyone wanted it. But I think that there's not that much expression in fashion, not in Sweden anyway. It's been more about branding than anything else.
In my opinion, we have to soften the pretentious side of fashion, but of course, the serious side has to exist, otherwise, there will be no industry, but too much seriousness tends to stagnate fashion and the outcome becomes stiff – boring if you will. I like to deconstruct the importance of clothing, like masculinity and femininity. Even as a kid I found that interesting. I was the frontman in a punk band during high school and was in charge of set design, choosing the clothing for each show, and making the posters. During one gig I remember vividly that I had a v-neck sweater backward, with the v-line on the back. But people started to call me a fashion punk for a while, which was hard to accept since that's the worst thing to be called in the punk scene. But I guess I'm more or less still a fashion punk."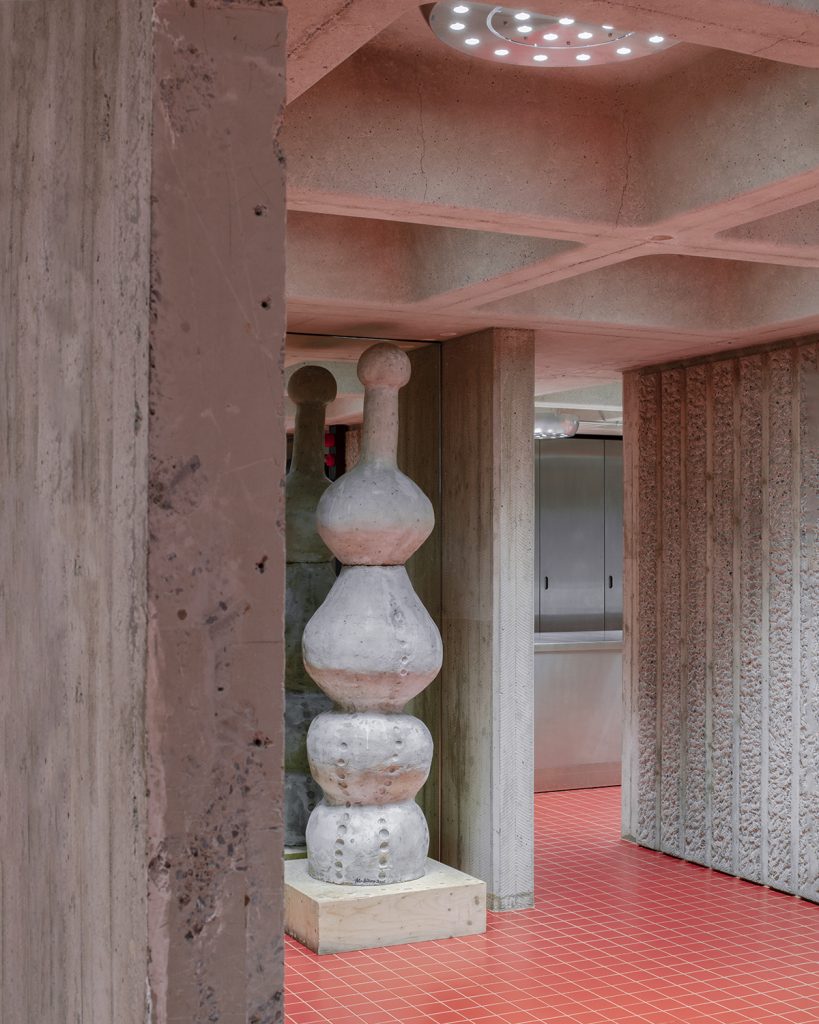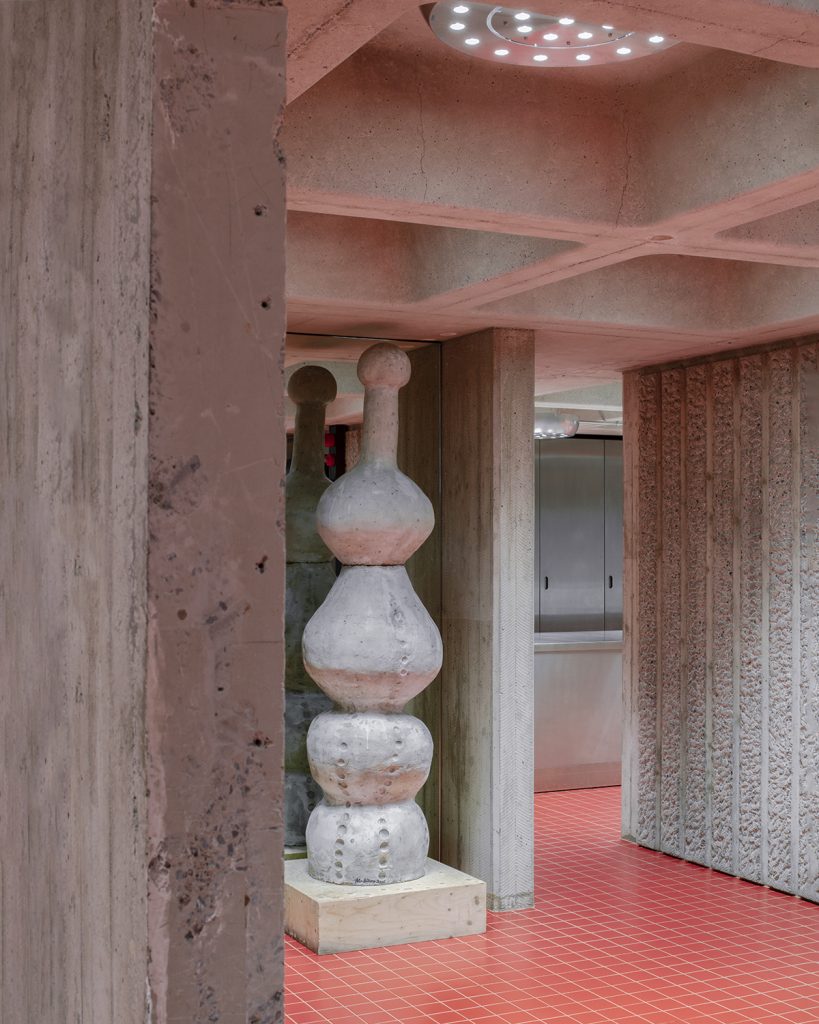 Chapter IIIII
Is Chaos the Neighbor of God?
Is it a coincidence that Kent, the Swedish legendary rock band's first album was called "Verkligheten" (translated Reality) and was released the very same year Jonny created Acne Studios' first jeans? Jonny doesn't believe in coincidences – he's growing from the ground, rather than hovering above the clouds.
"I remember when Tim Blanks interviewed me for Vogue about what was 'Swedish' about The Spring/Summer 2011 collection: I said 'spiritual, natural and hippie'. Back then I had rediscovered the beauty behind Swedish furniture design and our inherent roots of functionality. I still get mistaken for doing Swedish minimalistic design, but what we do is in fact maximalism in a functionally way. I think maximalism is more democratic than minimalism, the latter is very restricted. We're more related to nature in terms of colors and textures, how things are produced or whatever it is, and then at the same time very functional. The Spring/Summer 2014 which was dedicated to the Swedish artist Hilma af Klint and her spiritual and esoteric aesthetics was resurrected through an extensive exhibition at Moderna Museet in Stockholm. When I saw her exhibition I finally understood why I'm not minimalistic black, white and gray. It was my mom's colors, all the colors of music at once. Pink and purple and all that stuff I love. This is what I do, I'm constantly trying to discover different themes and if you're looking at and comparing our identities in chronological order, they vary widely. If it wasn't for our original idea to be the center of all that is multidisciplinary, this might be a little too chaotic. Peak chaos was maybe our latest collection when we used artificial intelligence to create 'faulty' looks for our 2020 Autumn/Winter collection. The script was designed by artist Robbie Barratt who usually writes 'neural networks', a type of algorithm that is set to recognise patterns. Thousands of classic Acne Studios looks and designs were fed into different neural networks, often intentionally incorrectly meant to confuse the machine. The result was AI interpretations of different looks that didn't exist. The new 'faulty' looks were then taken as design starting points that resulted in bold clothing approaches.
Needless to say, chaos could very much be the neighbour of God. Searching for the perfect formula for building a successful brand is a waste of time since there is none – it's all about timing, work, and collaborations, for me translated into 'make something interesting together'. That's very much chaos if you're asking me. God, for all I know, could be a rabbit. Reality is more interesting than the escape. Or maybe in a very private matter Acne Studios is an escape from reality. I'm really into the word "honest" since I'm trying to stay contemporary and also personal at the same time. Sometimes fashion becomes about exoticism, but for me, the reality is more interesting, everyday life in a way, and I think people now are trying to find something more wild, instinctive, and trustworthy. With tempests on the horizon, the real way may be a wise way."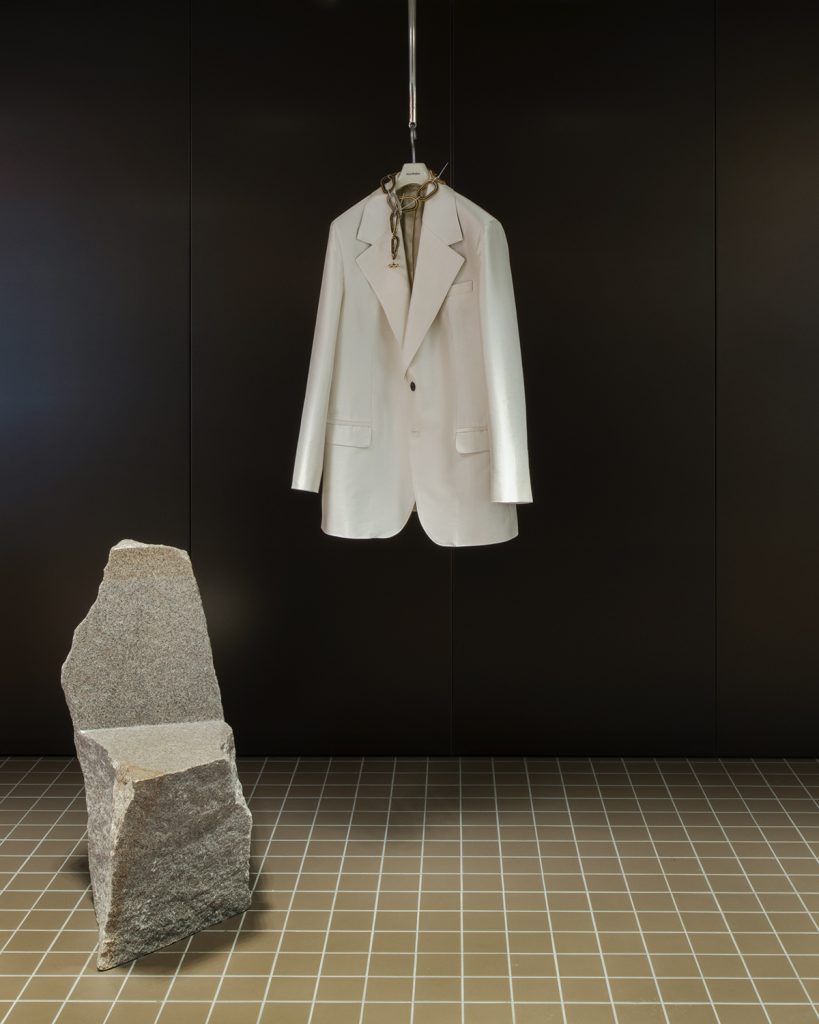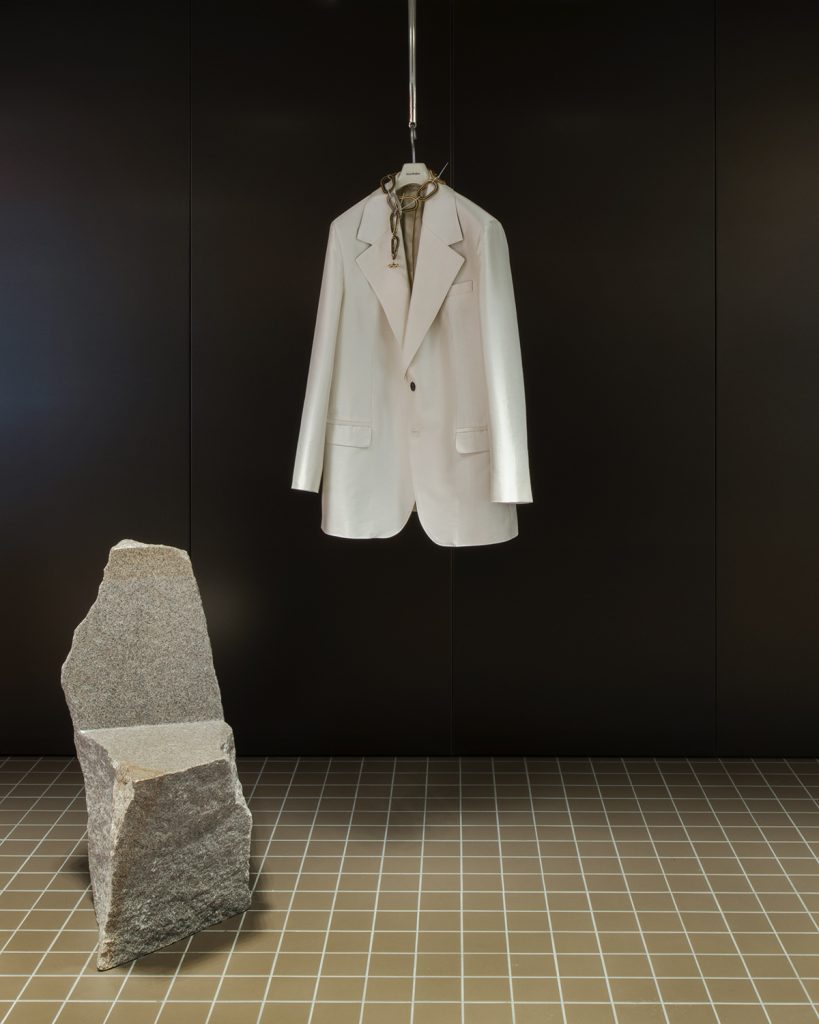 | | |
| --- | --- |
| Interview | Stefanie Ravelli |
| Photographer | Mikael Olsson |